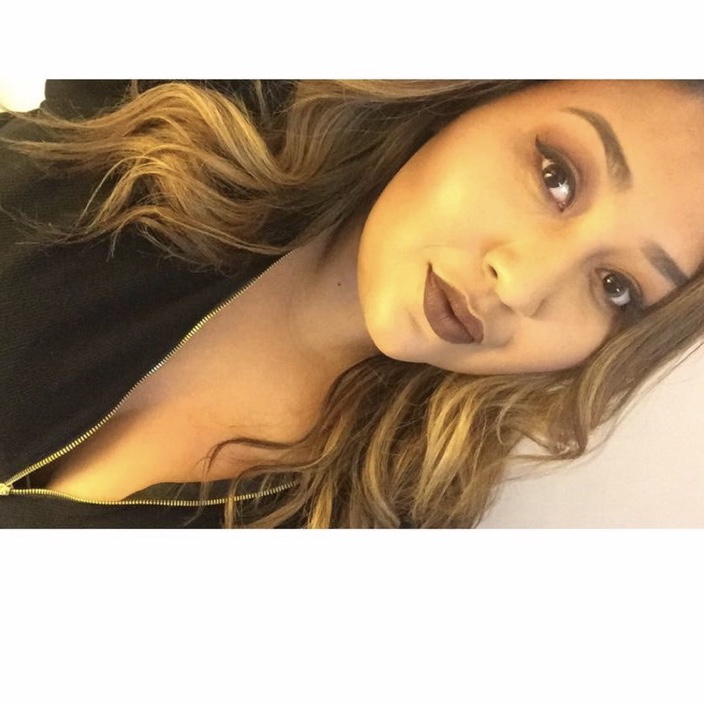 Q: Where are you from? What made you move to Las Vegas?
A: I lived in the Quad Cities, which is on the border of Illinois and Iowa. I moved out to Vegas because I wanted to establish a name for myself in the hair world, and where I was from you weren't going to grow very far as a stylist.
Q: What brought you to The Hair Lounge?
A: I posted on Las Vegas Hair and Lisa [the owner of The Hair Lounge] reached out to me on Facebook. I fell so in love with the salon when I helped out with the photoshoot and didn't even consider for a moment looking into any other salons.
Q: Did you always know you wanted to pursue beauty? When did your passion for beauty begin?
A: It's funny– there's actually pictures of me as a 4 year-old with those cheap, kid makeup palettes doing my friends hair makeup. At 13, my aunt gave me a clipper set and I totally jacked up my little brother's hair, so he had to go into kindergarten with a skin fade because they couldn't fix it.
Q: F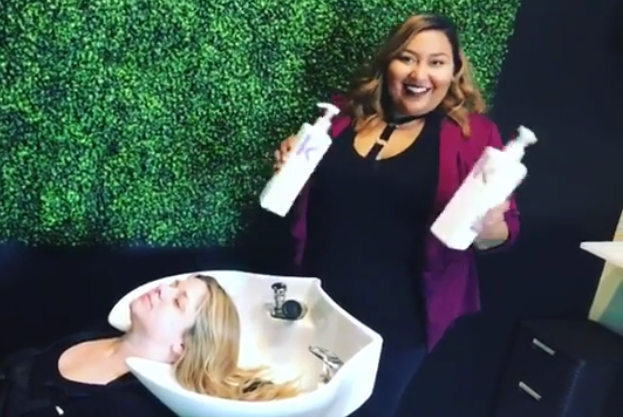 avorite, go-to makeup palette or product?
A: Oh that's so easy! The Fenty face makeup and the Jaclyn Morphe collab pallet.
Q: Favorite makeup look you've done on yourself or a client?
A: My fave is dark, dramatic makeup, especially coming from a small town I didn't ever really get to experiment much. Everyone wanted the "virgin at her wedding" look, but me, I'm all about lots of highlight looking like glazed donut with beautiful, bold lips and eyes.
Q: What hair product(s) is/are your fall obsession?
A:  The UNITE U Oil mixed with the LAZER Straight Relaxing Fluid is my ultimate hair cocktail.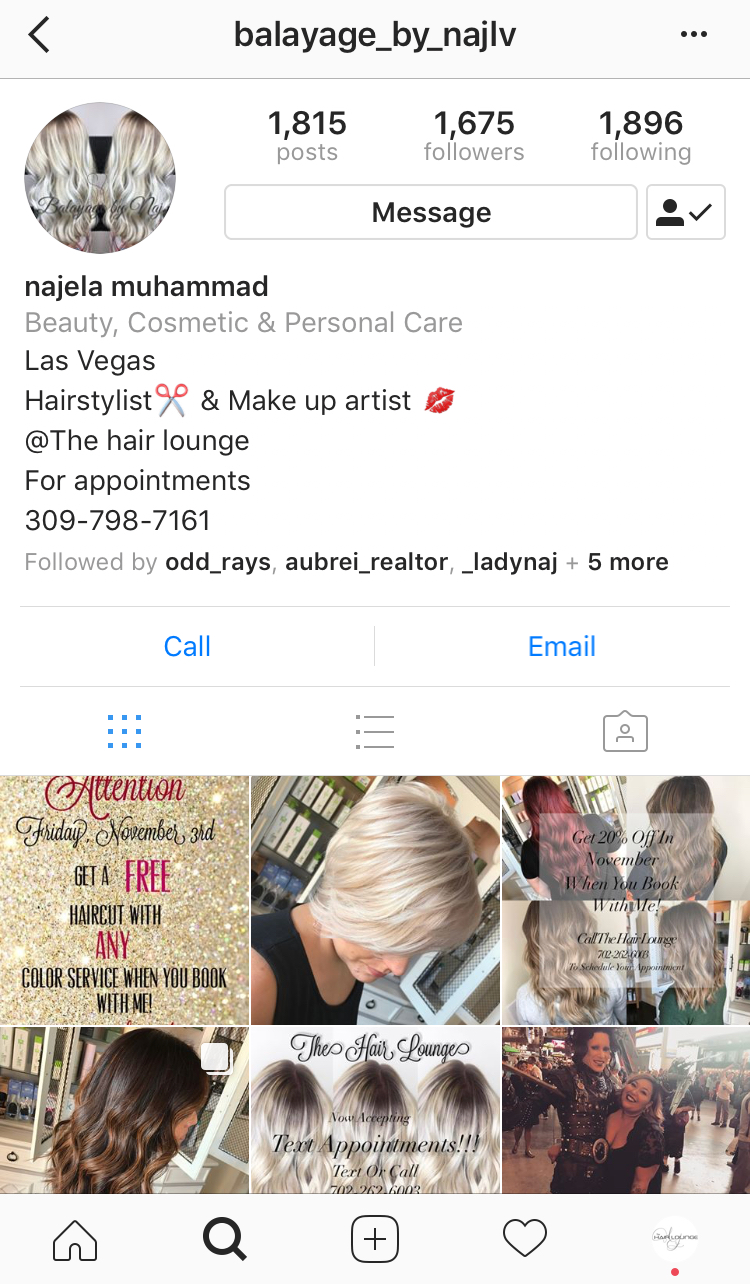 Q: What beauty trend do you not want to see come back in 2018?
A: OMG! Chunky highlights back home are such a big thing…I don't know why…they're just not a cute look. Oh, and hairy eyebrows, braided eyebrows, etc need to go! Just stick with filling in and defining your arch and leave your eyebrows alone.
Q: Who's your beauty inspiration?
A: That's such a hard one! Rihanna is always an icon, and she's all for us brown ladies.
Q: Where can we find you on social media? How do we book an appointment?
A:  @balayage_by_najlv and you just shoot me a text to (309)798-7161!